Colours of the Church Year
Some churches and clergy will use these colours for vestments and banners to show the different seasons of the Church Year:
GOLD

or

WHITE

: for celebrations such as Christmas, Epiphany, Easter and Trinity Sunday

PURPLE

: for preparation or penitential times such as Advent and Lent

RED

: for Holy Week, Pentecost, the Kingdom Season and some Saints Days

GREEN

: for the 'growing' days of Ordinary Time or After Trinity
There may be some local variations, and some churches won't use colours to mark the seasons at all. The Christian Resource Institute has more about the colours of the Church year.
Church Year Loom Band
Take advantage of the Loom Band craze!!! You will need the following colours: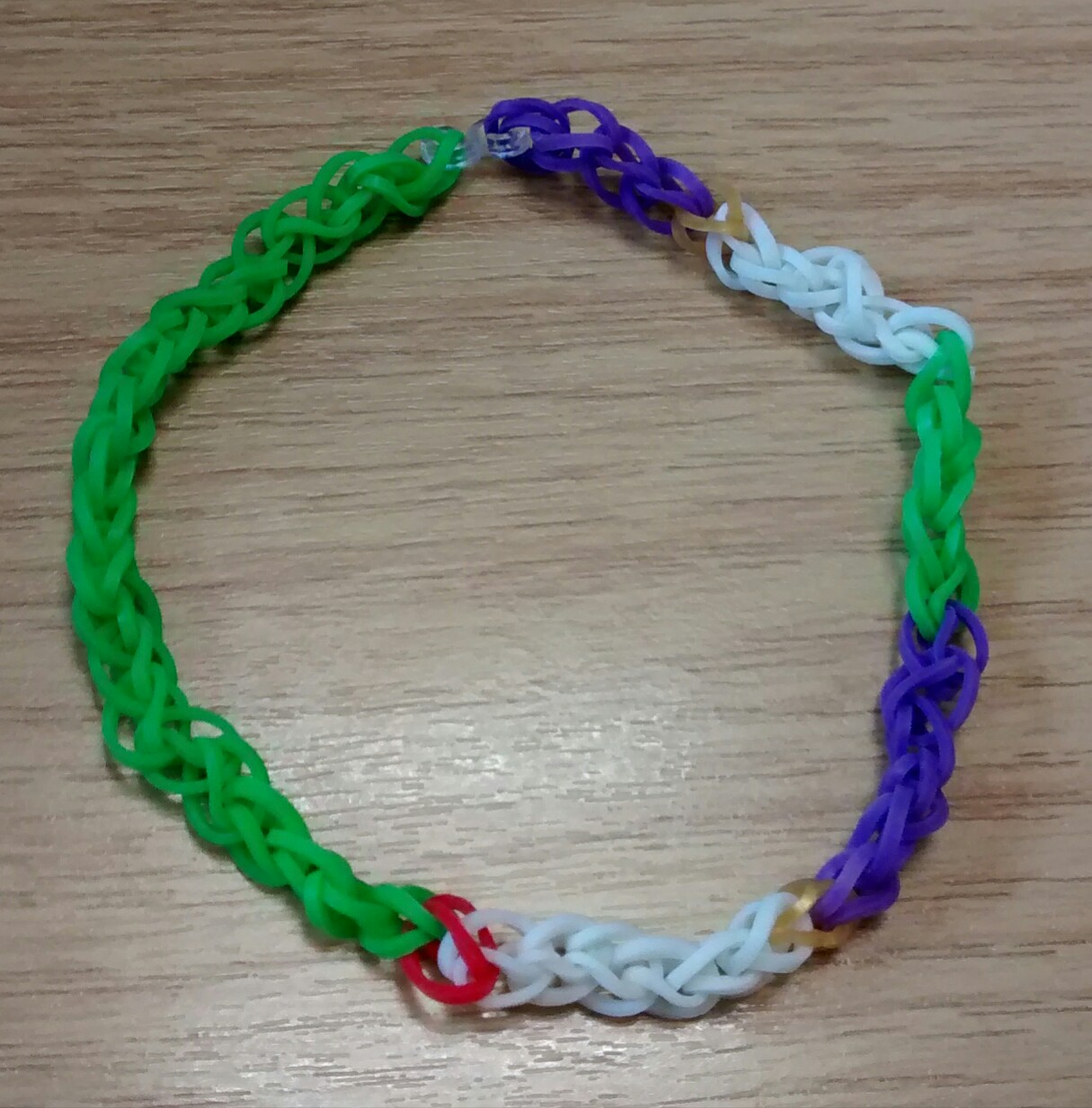 Advent - 4 purple
Christmas Day - 1 Gold
Christmas season - 6 white
Ordinary time - 5 green
Lent - 6 purple
Easter Day - 1 gold
Easter time - 6 white
Pentecost - 1 red
Ordinary time - 23 green
You might want to introduce local variations - pink for Gaudete and Laudete, red for Kingdom Season or Remembrance, red for your patronal festival.