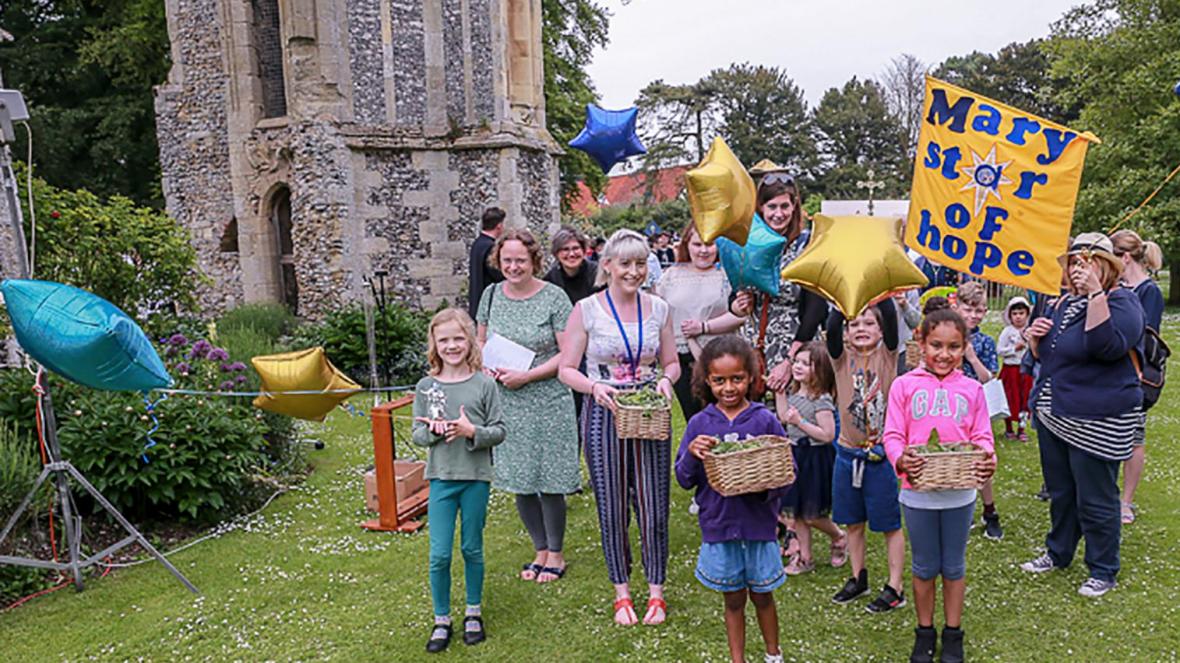 Walsingham Children's Pilgrimage at Home
This year, the Children's Pilgrimage to Walsingham is going on-line!
The theme of 'Footsteps of Faith' will have a fun packed weekend of lively worship, music, stories and activities. Feet are very important here in Walsingham and when we visit we are treading in the footsteps of countless pilgrims. Feet are also mentioned in the Bible many times! We will explore some of the stories in the Bible where feet are important.
Come and join us - online from 3 - 5 March 2021.