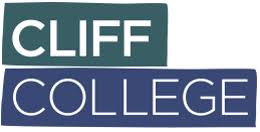 Certificate in Family Ministry
The Certificate in Family Ministry is delivered via lectures and seminars and has practical as well as theoretical applications. The aim is to enable family workers to reflect on their practice, learn new skills, and gain greater confidence in their ministry. Subject areas include:
biblical and contemporary reflections on the family
the importance of family, and ideals surrounding family
the seasons, celebrations and significant moments of family life
the role of relationships in family life, between families and the Church, and in the community
the well-being, wholeness, and health of the family
practical approaches to working with families
These subject areas comprise the Core Skills in Family Ministry curriculum. This short course would be ideal for practitioners, those wanting greater knowledge about this area of ministry, and those seeking to resource others in the life of the Church.
24 - 28 January 2022