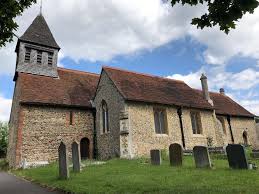 Children and Families Pioneer
Children and Families Pioneer
Stanway, Essex
Closing date: 1st June 2020
St Albright's Stanway is looking for a Children and Families Pioneer who will:
bring a passion for pioneering, working in creative ways to engage with people who have little or no church connection.
listen to and connect with the residents of this expanding area, engaging with their needs, and being involved in building communities.
lead, encourage and inspire children and families on their journey of faith.
exercise spiritual leadership as part of the pioneer ministry team, to work towards creating one church with many centres.
engage and work with local schools and, in particular, with Lakelands Primary School, due to be completed early in 2021.
Closing date for applications: 1st June 2020