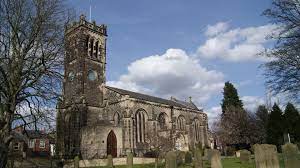 Children's, Young People's and Family Worker
Children's, Young People's and Family Worker (p/t)
Wetherby
Closing date: 6th September 2021
St James' Wetherby is a lively church of all ages longing to grow in numbers and depth of discipleship. We seek someone who:
is looking for change, challenge and adventure
longs to see children, young people and their families enjoy the adventure of following Jesus
would love to join a supportive team that gives space for creativity, personal time-off, and supports your professional and spiritual development
will support, resource and expand our children's, youth and family provision and to enable us to reach out into the community with the Good News of Jesus Christ.
has experience of working with young people is essential.
For further details and an application pack, please email the parish office.
Closing date for applications: 6th September 2021